Founded last year, ConnectEd Technologies aims at enabling Indian youth – particularly those in rural areas – by making quality educational and vocational training content accessible to them using technology. Within this short span of time, our efforts have garnered extensive support by the State Government of Maharashtra and leading corporates alike, resulting in our maiden project in the Palghar region of Maharashtra impacting thousands of school students.
Due to poor internet penetration across rural and semi-rural areas, we currently use the offline route to disseminate tailor-made educational content to rural audiences and measure their performance. However, efforts by the Government, telecom operators and ISPs, coupled with the entry of low-cost, internet-ready mobiles are expected to boost internet usage, and we seek to soon launch a series of web-based products to provide easy access to our content and an adaptive learning environment.
Our plan is to walk alongside the masses as they step online; becoming an integrated solutions' provider that not only serves world-class educational and vocational training content to enhance the potential of Indian youth, but enables industry to make smart human resource choices, by providing them access to individuals whose measured competencies match their requirements.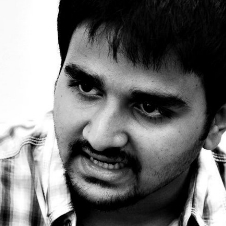 Lehar Tawde
Lehar brings a wide variety of Marketing and Business Development expertise to the table at ConnectEd; having worked with various leading organizations at positions that exposed him to Advertising, Digital Marketing, Public Relations and Business Strategy Development. His last job was with AdFactors PR, where he was part of the team which handled Media Relations for key core sector clients including the Adani Group, Essar Oil and JSW Group. He studied Arts in Jai Hind College and secured his BBA degree, specializing in Marketing from NMIMS University. He co-founded a National college festival in his years in NMIMS University and was an avid debater. He is a complete movie buff and loves watching documentaries.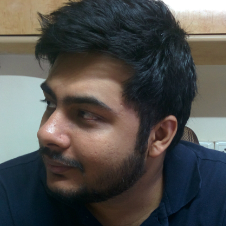 Lavin Mirchandani
Lavin has had the unique opportunity to experience both the Marketing and Finance fields. His experience includes working with an FMCG company, looking into the sales of their retail outlets and three years in the Investment Banking industry. His last job was with J.P. Morgan Services India, where he undertook Investment Banking related research, before moving on to supporting the Asia-Pacific CEO, where he was responsible for research, analysis, and client engagement. Lavin studied Commerce in H.R. College and secured his BBA degree, specializing in Finance from NMIMS University. He, along with Lehar and others, co-founded a National college festival at NMIMS University, where he was a regular debater too.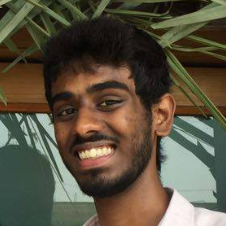 Haren Paul Rao
Haren, much like the rest of the management, has hands on experience in various functional areas including operations, marketing, sales and finance. His experience includes working in the Investment Banking industry and in the Film Production industry, handling digital marketing campaigns for one of the biggest film distributors in the country. His last assignment was with Verity Knowledge Solutions, a UBS affiliate, where he worked closely with international bankers in the Technology, Media and Telecom sector for a year. He studied Commerce in RN Podar before securing his BBA degree from NMIMS University, specializing in Finance. He garnered sponsorship for his college fest and is an avid badminton player.
Dr. Vaijayanti Pandit
Over the past 30 years Dr. Vaijayanti Pandit's innovative approach and tireless efforts have led to innumerable successful partnerships between government and industry. Her contribution towards the development of government-industry relationship in Maharashtra, rise of MSMEs in the state, as well as her efforts towards women empowerment have earned her the prestigious 'Maharashtra Gaurav Puraskar'.

Dr. Pandit is widely recognized for her professional network, comprising top business leaders, industry associations, union and state ministers, government officials, eminent journalists, embassies, consulates, reputed NGOs, educational institutions and civil society. She is an independent director on the board of numerous reputed, listed companies and a trustee with Pratham – one of the largest NGOs in India, known for its efforts in the education space.

For ConnectEd Technologies, Dr. Pandit is a mentor-figure whose expertise guides our effort at forging meaningful partnerships with the government and industry, in a bid to achieve optimal development and utilization of human resources.